ad·vo·ca·cy noun \ˈad-və-kə-sē\ : to ensure that people's voices are heard and we're able to defend and safeguard our rights.
Advocacy is a process of supporting and enabling people to:
Express our views and concerns,
Access information and services,
Defend and promote our rights and responsibilities,
Explore choices and options.
When we have children with chronic and complex behavioral health needs, it is not uncommon to become isolated and disconnected from available supports.  We often feel judged for not being good enough parents.  DIY Advocacy aims to serve an important role in creating community that will support you in meeting your family's needs. We have found without exception that sharing our experiences and our hopes for our children helps us to remember we are not in it alone.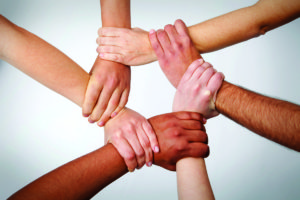 Through the connective work of DIY Advocacy, we can all become part of something bigger than our children's diagnoses – we can create change together to make a more accepting society and we can advocate for improvements in the systems that are supposed to be serving and nurturing our children.
If you feel you could benefit from having a partner to help translate your concerns about your child's challenges so that doctors and teachers understand your child's needs and take them seriously, contact us and discover if DIY Advocacy coaching is right for you.